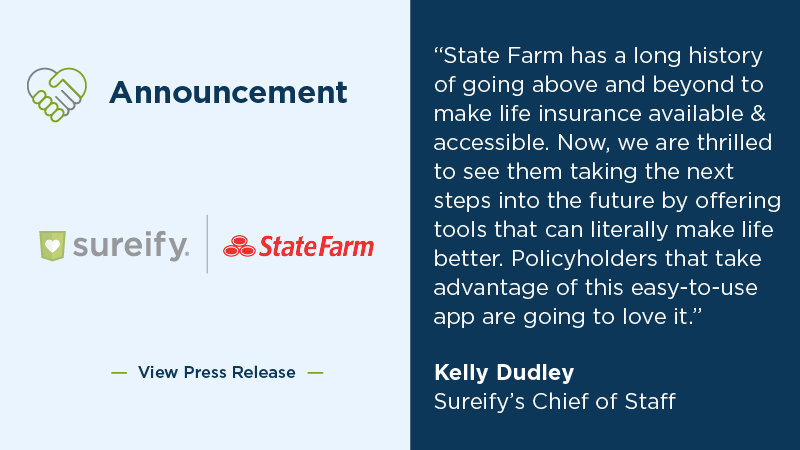 By Lori Zinaich, Sureify - 17 November 2023
Companies will offer physical, mental and financial health enhancements to policyholders through a digital app
Sureify, a visionary insurtech leader known for empowering the digital capabilities of the life & annuity industry, has collaborated with insurer State Farm® for its recent release of digital tools designed to bolster policyholder well-being. The State Farm Life Enhanced® program now offers a breadth of programs aimed at engaging users in activities that could improve their overall wellness in exchange for rewards.
The Life Enhanced app complements State Farm life insurance with technology designed to guide and motivate policyholders. The mobile app allows users to set goals and learn about wellness topics furthering the ability to maintain an active and healthy lifestyle. The tools are accessible via smartphone and can leverage user data points from their wearable devices and other lifestyle apps.
Through newly launched capabilities from Wellthy and FreeWill, Life Enhanced introduced the ability to support long-term financial health through estate planning. Lantern, an end-of-life planning tool from Wellthy, offers step-by-step guidance to the activities and considerations pertaining to the last stages of life. And FreeWill offers State Farm customers online will and estate planning documents, with additional assistance when donating to a charitable organization as part of end-of-life wishes.