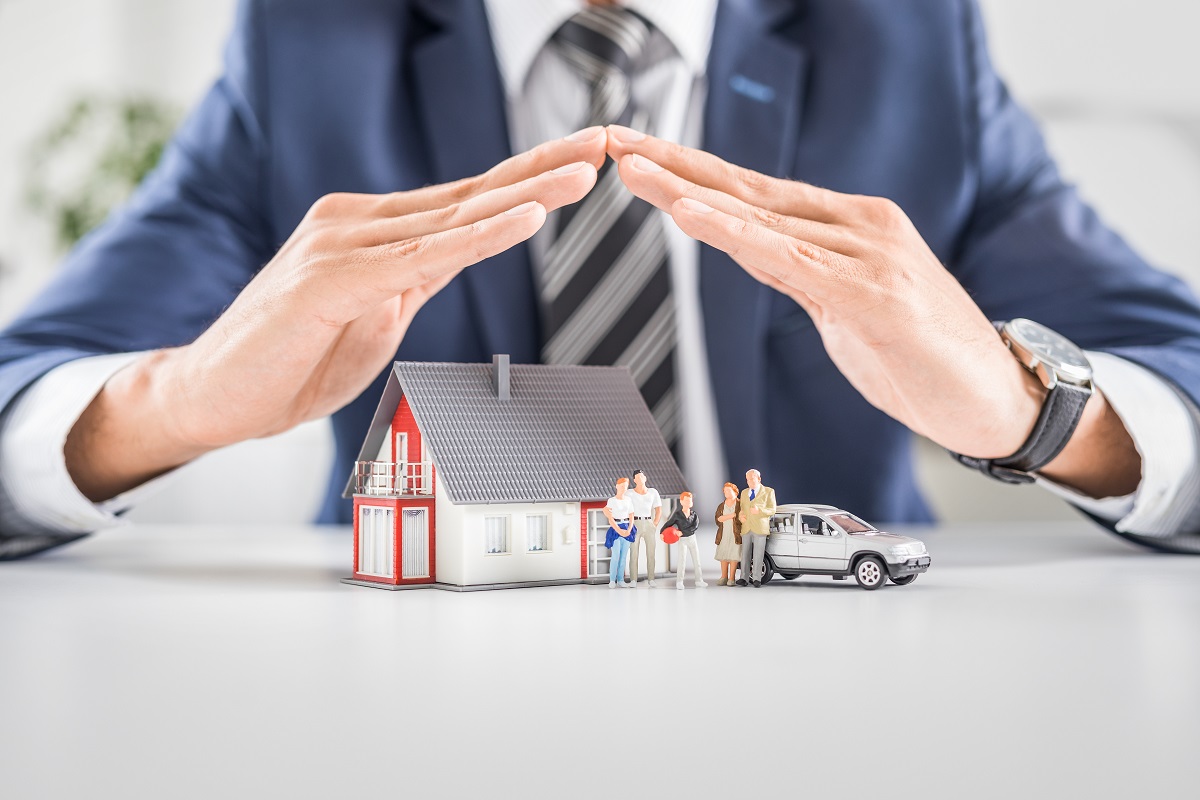 By Swiss Re - 17 November 2023
In today's digital age, applying for life insurance has undergone a remarkable transformation, offering unparalleled ease and convenience to individuals seeking financial security for their loved ones. Gone are the arduous days of poring over endless paperwork, scheduling in-person meetings with insurance agents, and anxiously waiting weeks for a response. With the advent of online applications, securing life insurance has evolved into a seamless, user-friendly experience that can be accomplished from the cozy confines of your home. With just a few clicks of your mouse or taps on your smartphone, you can embark on a journey towards safeguarding your family's future with digital life insurance solutions.
The digital revolution has fundamentally changed how we approach the daunting task of acquiring life insurance. You no longer have to shuffle through stacks of documents or endure the inconvenience of traveling to meet an insurance agent during office hours. Instead, you can initiate the process at your convenience, whether during your lunch break or late at night when the kids are asleep.
This comprehensive article demystifies the online life insurance direct application process, equipping you with the knowledge and insights to navigate this digital realm confidently. So, embark on this digital journey, ensuring you make the most informed decisions to protect your family's well-being.
Why Do You Need Life Insurance Direct?
Life Insurance Direct refers to obtaining life insurance coverage directly from an insurance provider without the involvement of intermediaries, such as insurance agents or brokers. In this approach, individuals interested in securing life insurance can interact directly with the insurance company through various online and digital channels.
Life Insurance Direct offers a more streamlined and cost-effective way to purchase life insurance policies, making it an attractive option for many consumers. Here are some key aspects of Life Insurance Direct:
® Online Applications: With the advent of the internet and digital technology, most insurance companies now offer online platforms where individuals can initiate, complete, and submit their life insurance applications. These online applications are designed to be user-friendly, allowing applicants to provide the necessary information, choose coverage options, and review policy details with ease.
® No Intermediaries: Unlike traditional methods that involve insurance agents or brokers, Life Insurance Direct eliminates the need for intermediaries. This means that policyholders do not pay commissions or fees to agents, potentially resulting in cost savings.
® Transparency: Life Insurance Direct provides policyholders with information about different policy options, coverage terms, premium costs, and terms and conditions. This transparency empowers individuals to make informed decisions about their life insurance coverage, leveraging a cutting-edge automated underwriting system for efficient processing.
® Comparative Shopping: Online Life Insurance Direct platforms often allow individuals to compare quotes and policies from multiple insurance providers. This comparative shopping enables policyholders to find the coverage that best suits their needs and budget.
® Speed and Convenience: Life Insurance Direct offers unparalleled convenience and speed in the application process. Applicants can initiate and complete their applications at their own pace, from the comfort of their homes, without needing in-person meetings or phone calls. Many online platforms can provide instant quotes and decisions, expediting the process.
® Insurance Data Exchange: Insurance companies take data privacy and security seriously when offering Life Insurance Direct. Applicants can be confident that their personal and financial information is handled securely and privately.
® Accessibility: Life Insurance Direct is accessible to many individuals, regardless of their geographic location. Applicants can explore and obtain life insurance coverage online if they have internet access.
The Online Life Insurance Direct Application Process
Step 1: Visit the Insurance Provider's Website
The journey begins by visiting the insurance provider's website from which you intend to purchase your life insurance coverage. Navigate to the life insurance section, which is often prominently featured on the homepage, or use the site's search function to find the dedicated application page.
Step 2: Start Your Application
Once you've landed on the life insurance application page, you'll typically encounter an inviting call-to-action button that says "Apply Now" or "Get a Quote." Clicking on this button will initiate your application process. Depending on the insurance company's policies, you may need to create an account or provide basic contact information to get started.
Step 3: Provide Personal Information
The first section of the application will require you to furnish essential personal details. This may include your full name, address, date of birth, and Social Security number. These particulars are necessary to verify your identity and assess your eligibility for life insurance coverage.
Step 4: Answer Health and Lifestyle Questions
You'll be asked questions about your health and lifestyle to evaluate your eligibility and calculate your premium rates. It's of utmost importance to answer these questions honestly and accurately. Common inquiries may pertain to your medical history, smoking habits, recent travel, or participation in high-risk activities.
Step 5: Choose Your Coverage and Beneficiaries
Next, you can customize your life insurance coverage to meet your needs and preferences. You can typically adjust coverage levels to match your financial obligations and goals. Additionally, you'll be asked to designate one or more beneficiaries who will receive the death benefit in the event of your passing. Take your time to consider and select the coverage and beneficiaries that suit your situation best.
Step 6: Review and Submit Your Application
Before finalizing your application, reviewing all the information you've provided thoroughly is crucial. Carefully double-check for accuracy, ensuring no errors or omissions could lead to delays or complications in the underwriting process. Once you are confident that your application is complete and accurate, you can submit it electronically.
Start Your Life Insurance Application Today
Applying for Life Insurance Direct online has revolutionized how individuals protect their loved ones' financial futures. By following the steps outlined in this article and staying informed about your options, you can make the online life insurance application process smooth and efficient, ensuring that your loved ones are well taken care of in the event of your passing.