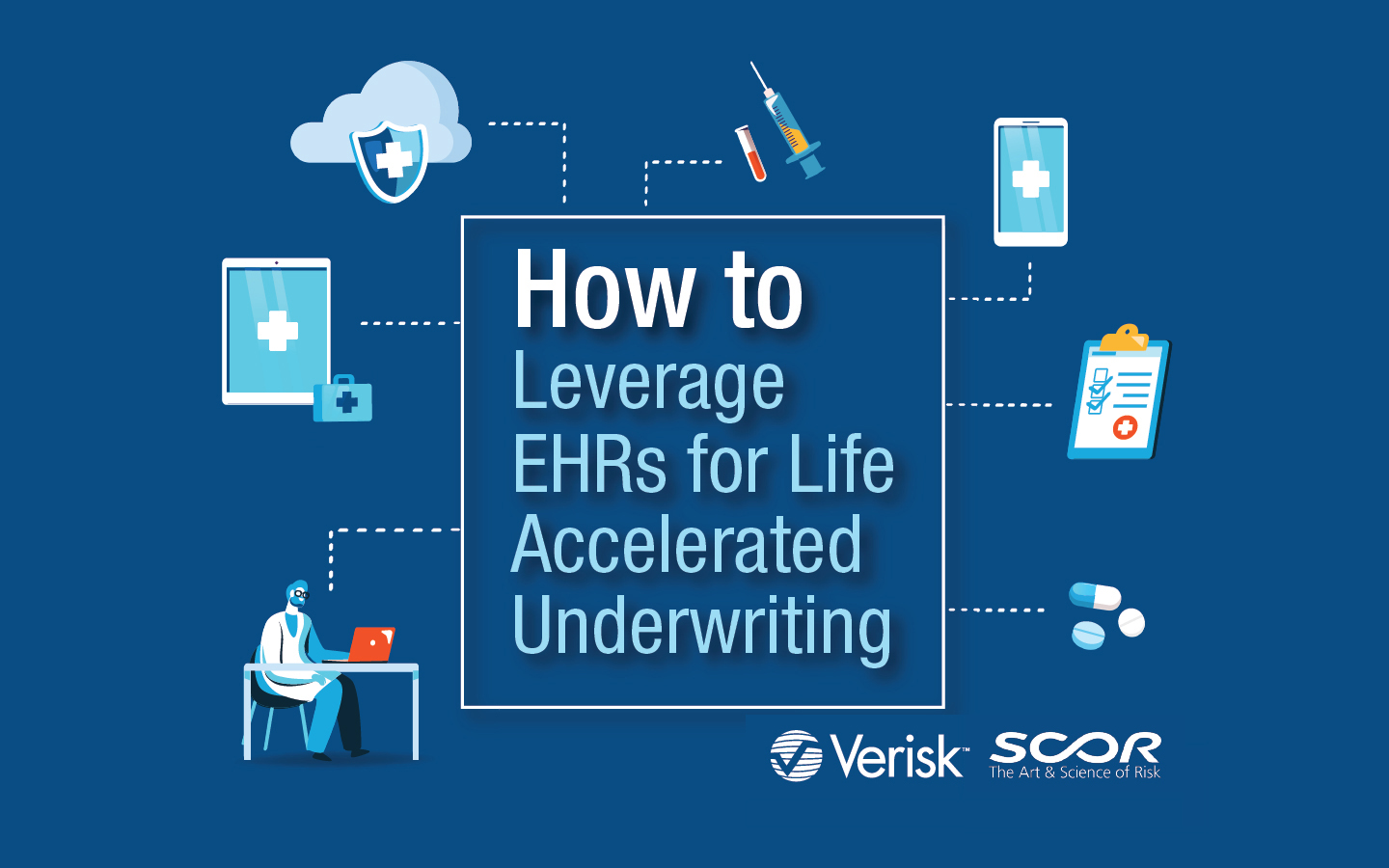 How to Leverage EHRs for Life Accelerated Underwriting
16 November 2021
INTRODUCTION
Consumer expectations shifted dramatically toward the online world for all products and services in 2020, with growing demand for digital, contactless customer experiences. Online grocery shopping grew by more than 53% in 2020, topping $89 billion in the United States.¹ Life insurers are along for the ride: Many consumers want a streamlined, digital application experience rather than the kitchen table chats of the past.
A number of life insurers are pursuing more digitized customer experiences powered by electronic data sources. Electronic health data is critical to this effort. Electronic health records (EHRs) have been the holy grail of digital life underwriting that speeds up underwriting for the customer and protects the insurer. Customers get a streamlined, non-invasive application process. Insurers gain accurate, structured medical data to feed underwriting based on predictive analytics. And agents can offer a faster, more transparent process.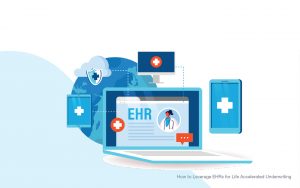 PUTTING EHRs TO WORK
Many insurers have yet to realize the promise of EHRs for straight-through processing. And many are still in pilot mode, only ordering EHRs for a fraction of their business—and then reviewing them manually like an attending physician statement (APS).
Using EHRs effectively can be complex for several reasons:
• The EHR industry is flooded with conflicting data formats.
• Much of the data is unstructured text.
• Data quality can be unreliable.
• The structure and jargon of these records make them hard to use with an automated underwriting rules engine.
This how-to guide can help insurers just starting out with EHRs—and exprienced hands who have worked with EHRs from the start. Verisk built this guide to share our knowledge and experience, so more insurers can start to tap the full potential of EHRs. Read on to learn some key steps to
underwriting with EHRs.
To access EHRs Guide click here
---
1. Rimma Kats, "Online grocery sales will increase by nearly 53% this year," eMarketer, November 17, 2020, <https://www.emarketer.com/content/online-grocery-sales-will-increase-by-nearly-53-this-year>, accessed on June 28, 2021.