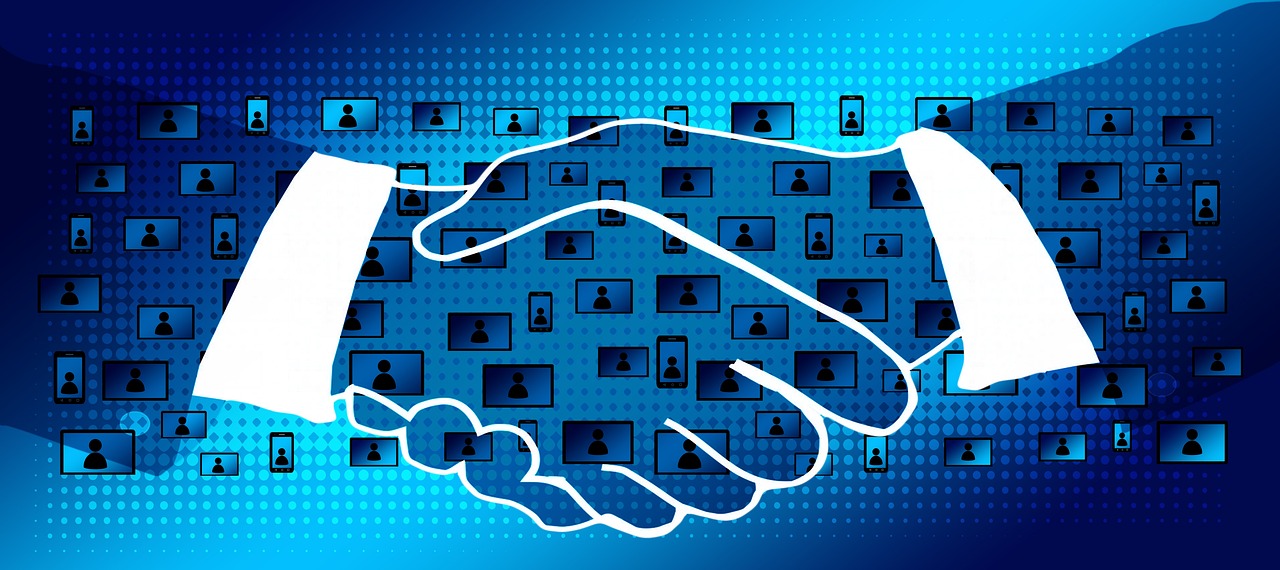 The Relationship Between Life eApp And The Carrier Policy Admin System
1 November 2022
By Ken Leibow
When we talk about sending life applications electronically in-good-order, it's not just transmitting a data file to the carrier. There needs to be a deeper understanding of the life carrier's policy administration system and that carrier's fulfillment process. The eApp data could first be sent to a call center or paramedical provider as interim steps before arriving to the carrier. There are multiple models for the fulfillment process of life apps. In these models, underwriting can be accelerated or automated. Today there are always one or more data calls for automating underwriting like Rx scripts, MIB, identity verification, and now EHR. Below we will take a look at two eApp vendors that have deep relationships with policy admin system and underwriting engines. Also, of the many policy admin systems out there, one is very focused on APIs to easily exchange information with eApp solution providers.
eApp and New Business Underwriting
iGO®, iPipeline's market leading eApp, leveraged by the industry to submit in-good-order applications has been the eApp of choice for the life insurance market for over a decade.
With more than 11 million eApp transactions completed over the last three years, iGO is an omni-channel eApp used in captive, brokerage and consumer-focused channels and is used by over 300,000 agents and advisors per year, representing over 55 carriers and 300 distributors. These agents and advisors use iGO to sell products ranging from life, LTCI, disability, and final expense to Medicare supplement and annuities to help secure their customers' financial futures. When agents and advisors use iGO with iPipeline's LifePipe Term Quote engine, iSolve® Permanent Quote engine, or Illustrations, they receive access to iPipeline's full suite of tools for optimizing the sales process. iGO is vital in reducing cycle time and increasing placement ratios through the use of easy and intuitive reflexive-based questions and rules to ensure all needed information is captured up-front—ensuring a 100 percent in-good-order application and enabling straight through processing.
iGO comes with many out-of-the-box integrations to ensure accurate and clean data is captured during the application process. The eApp validates mailing and email addresses, as well as bank account information used for premium payment. It also comes with third-party integrations such as LexisNexis, HIPAASpace, Milliman, and others to help supplement the data captured in iGO, and allow carriers to jump-start the underwriting process.
iGO can be seamlessly integrated with iPipeline's Resonant® new business and underwriting platform for unlocking point-of-sale decisioning and workbench capabilities that can significantly streamline the new business process. iGO can also be integrated with numerous other new business underwriting systems, as well as reinsurance engines from MunichRe, SwissRe, RGA, and more, for point-of-sale decisioning and automated underwriting. iGO data can also seamlessly flow through to carriers' policy administration systems such as LifePro, ALIP, Faustin, DXC, or CyberLife—through direct integrations, or through Resonant. iGO's integrations with these policy administration systems can also provide in-force policy data for supplementing the eApp process. For agencies using iPipeline's Agency Integrator solutions, iGO cases can be integrated into Agency Integrator to allow for out-of-the-box case approval.
iPipeline's iGO e-App provides a market-leading, comprehensive solution for digitizing, and simplifying, the life insurance application and underwriting process—and optimizing business operations. To learn more, please visit https://www.ipipeline.com/products/igo/.
Straight Through Processing Through Low Code
Equisoft/apply is an end-to-digital point of sale solution for all buying channels—carriers, BGAs, advisors, D2C—even paper if you want. It's an easy-to-use eApplication for any device that asks questions defined by the carrier, quickly captures data, creates an instant application and submits for real-time decisions. Equisoft/apply has the latest, most responsive UI-UX and low code-no code applications. These features make it possible to easily configure a unique insurance buying journey. That makes these next-gen solutions ready to power your D2C initiatives and grow digital sales. This flexible eApplication solution means you don't have to settle for old-fashioned question flows and clunky user interfaces, instead you can create superior sales experiences for your advisors and clients.
There are three policy admin system (PAS) integrations: At the end of the app it submits the signed app which is taken into the carrier's PAS for new business processing–through underwriting, suitability checks, etc. When completing the app it generates real time quotes by integrating with Oracle's Insurance Policy Administration system (OIPA) to send data like age, state, and gender so premium can be calculated and the quote returned to /apply.
Equisoft/apply has instant decision integrations. Between Part 1 and Part 2 processing /apply can get an underwriting decision. It integrates with the PAS to get an instant decision and send it in real time to the advisor so that they can proceed with the application if the buyer likes the quote. To learn more, please visit: https://www.equisoft.com/products/eapplications-esignatures-apply
Low-Code Configuration of Your Insurance Buying Journey
Low-code supports greater control than no-code tools while keeping speed to market.
Quickly and easily design the digital application form to match your insurance products and facilitate straight-through-processing.
Optimize your buying journeys: Equisoft/apply gives you the flexibility to easily optimize your application processes across all channels. These eApps are low code optimized for insurance buying journeys, giving you ultimate control over building engaging sales flows. This means you can easily create apps that are unique to your company and products. This results in better customer experience, fewer dropouts and faster policy decisions.
There is customization to a carrier's particular product and buying journey. The objective is to create one common experience for buying, replacements, upsell, and inforce policy changes. It makes instant decisions and issue in seconds on any device, which facilitates straight-through processing, in-good-order validation for instant issue, and eSignature reduces drop-offs. Straight through processing is the new standard for eApplications so that they should integrate seamlessly with your existing internal and external systems, enabling you to get the validations needed to reduce the number of not-in-good-order (NIGO) apps and make policy decisions in real time. Analytics track completion rates, and diagnose and address issues in the buying process. Progress tracking, clear UI for the user and analytics for the IT teams is made available.
Another feature is to support direct-to-consumer (D2C). Being able to easily and quickly create eApps tailored to your buying journeys means that you can create one common customer and advisor experience for buying, replacements, upsell, and policy changes. These eApps can become the front-end of your D2C offerings, providing modern UI/UX that is consistent across the board. And the built-in configuration tools are all you will need to maintain your applications without having to write any code.
APIs Are Fundamental to Creating Insurance Ecosystems
From a broker's perspective, there are several things to know about application programming interfaces (APIs). First is that they are engineered to facilitate integrations between systems and data sources, and this includes everything from the big backend insurance core systems down to data from IoT devices, mobile, usage-based insurance apps, fitness trackers, and the like.
Even more important though is how brokers benefit from API-first enterprise insurance systems. Those systems are much more likely to offer pre-fill, accessing high-quality data to speed the completion of digitalized applications and decrease or eliminate errors and fraud. APIs also enable digital communications options that didn't exist even a few years ago. As a result, API-first systems can be used to create dramatically better workflows, leading to faster underwriting cycles, shorter sales cycles, and much less paper.
This may be the most important bit: APIs can help dramatically reduce the administrative load for agents and brokers, giving them more time to do the important work of managing relationships with both insurers and the insureds. APIs are what enable agents and brokers to access and update customer and prospect information–ideally in real time–and offer similar self-service options to insureds.
At a higher level, APIs are foundational to creating insurance ecosystems. The most ready examples of ecosystems are Amazon and eBay. Shoppers go there for an opportunity to consider many products, review their attributes, as well as add-ons from partners and service providers. Ecosystems recognize customers, collect their histories and make informed suggestions appropriate to their interests, demographics, and more. Purchases are accelerated by virtue of being timely, personalized, and digital. Here is great three-minute video overview of insurance ecosystems.
What is a Digital Insurance Ecosystem? from EIS Ltd
"Ecosystems help brokers by offering a seamless customer experience and fostering relationships in a moment of need. Ecosystems also help brokers expand capacity for revenue-generating activities because they spend less time on administrative tasks," says Karen Valdez, head of life and annuity product marketing at EIS. "Insureds benefit from better customer experiences and personalized offerings, which leads to increased customer retention, referrals, and satisfaction. APIs help ambitious insurers bring it all together and offer real customer centricity without complexity."
Originally published at Broker World Magazine