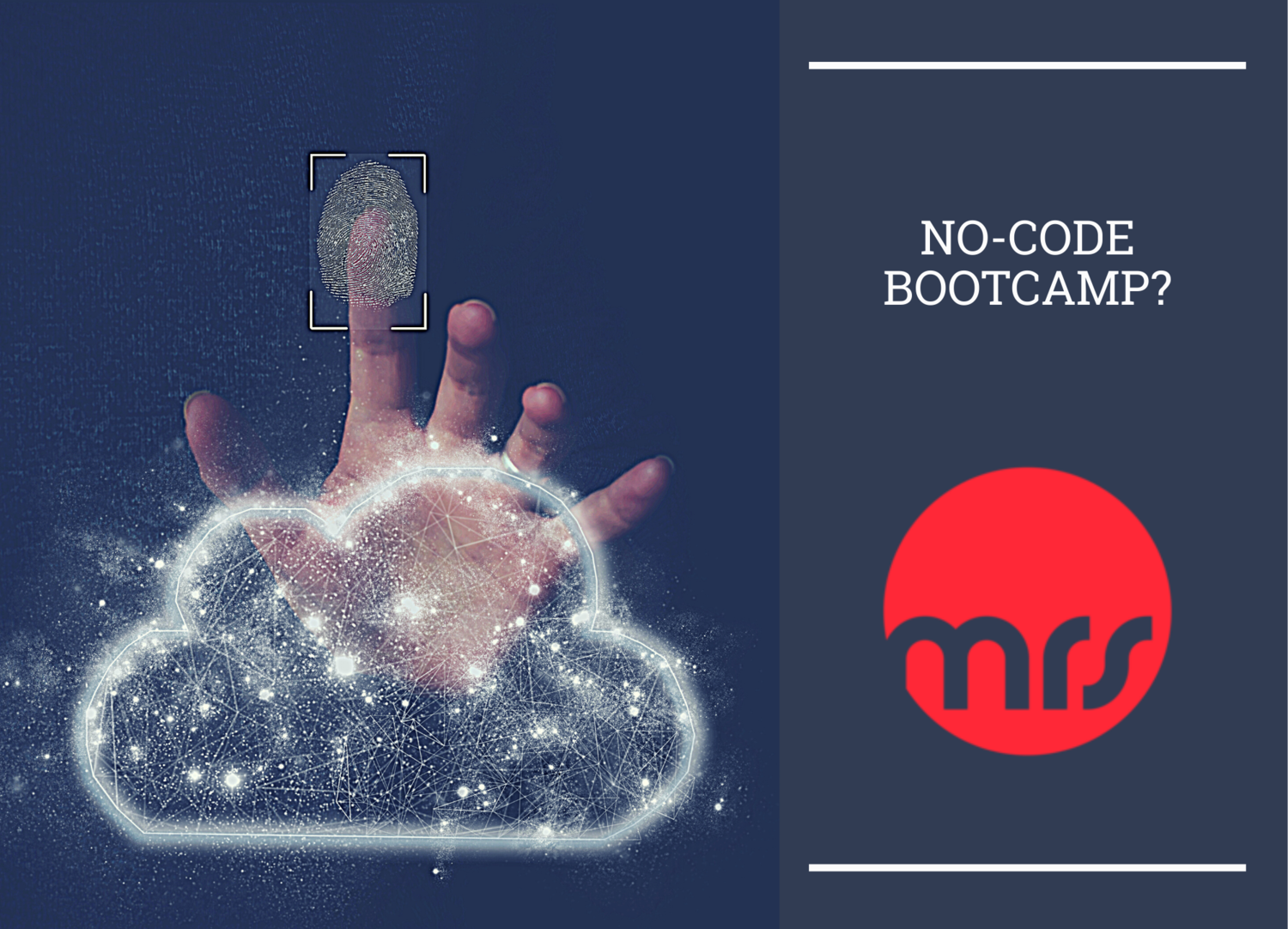 No-Code Bootcamp?
10 August 2021
No-Code Bootcamp?
Remember the first time you heard about coding boot camp? Sounded too good to be true, right? This was all about the right place at the right time in a world overtaken by apps: spend a few months doing intensive training and viola: land comfortably with a six-figure salary and live happily ever after in your new career. Even if it was true, the new wave of no-code and low-code technologies mean the high tide mark is most likely behind us.
Here are some realities about coding boot camps today. In less than ten years, the number of coding bootcamps in the US and Canada has gone from under 50 to over 600. The average cost is just under $14,000, though many of the prestigious ones are a lot, lot more. Bootcamps usually last three intense months and then comes the job choices, right? Well, maybe. It's difficult to say exactly how many bootcamp grads get placed, though most websites boast of figures around 75%. It's easy to be skeptical of this claim; you wouldn't have to google very much to find scores of blogs and articles written by people that found a saturated job market, no responses to applications… lots of folks scratching their heads about how to stand out from thousands of other recent grads, all eager to put their new skills to work.
Turns out the salary claims might have been exaggerated as well. Indeed.com reports an average 2021 coder salary of $48K. They acknowledge specialization and experience leads to higher salaries, but the national average is kept low by the hordes of entry-level workers always available. Fresh faces each quarter.
A flash in the pan in our rearview mirror
It was a good run, though these factors make coding bootcamp a less attractive option in 2021 than it was five years ago. Today there is oversaturation, shrinking entry-level salaries, and scores of hopeful career-hoppers who learned rote memorization and syntax weren't nearly as exciting as the games they power.
The other undeniable factor is the rise of no-code and low-code technologies. The mainstreaming of customizable, user-friendly platforms require no bootcamp. No java-fluent, skilled coding with specialized experience in their niche is necessary to take advantage of all the time and money-saving conveniences afforded by modern technology.
No-code doesn't require a crash-course. That's the point; it's intuitive, easy to use, and designed for people with ordinary levels of technological fluency. Made by coders, used by civilians.
No-code insurance services solutions
Management Research Services (MRS) is a market leader in bringing no-code insurance services platforms to businesses and carriers of life and annuity insurance. Our cloud-based insurance-services platform serves as a web-app or online interface designed to handle even the most complicated underwriting decisions.
Let MRS be your no-code bootcamp. Our dedication to customer service means we will assist until your staff is fluent in using our customer-oriented and user-friendly system. (This often takes just a few hours!) Rapid integration times, on-site assistance with the transition, and ongoing help as needed. Client satisfaction is our ultimate goal; it is evident in our web-app design and follow-through with our customers.
Contact the staff at MRS to learn more about how embracing no-code technology can transform your business. Email us here.