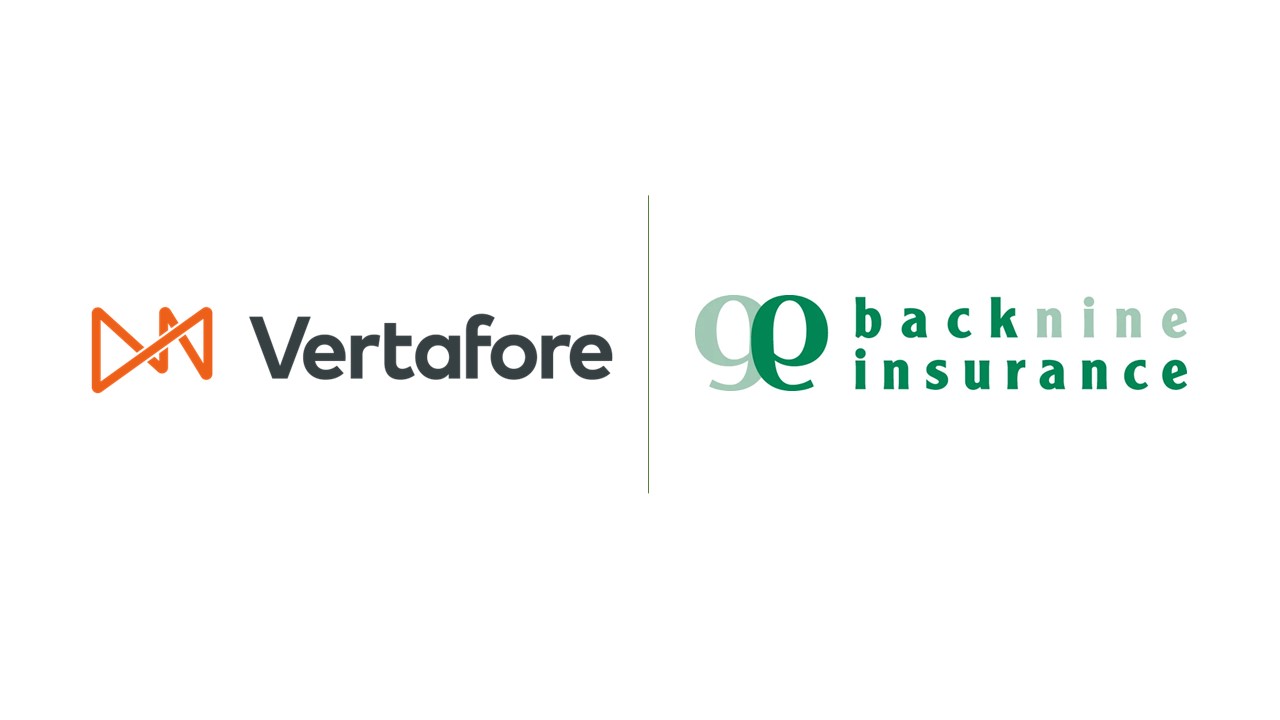 Vertafore and Quote & Apply Announce Partnership
20 October 2022
The leading insurtech network integrates new life insurance sales software to better serve P&C agents
October 20th, 2022––LOS ANGELES, Calif.––Quote & Apply, the first and only multi-carrier, consumer-facing, quoting and eApplication software for life insurance in the U.S., today announced its integration with Vertafore®, North America's leader in insurtech distribution.
Now, agents using Vertafore are able to expand upon their service offering with instant life insurance quoting and policy sales. Agents within the Vertafore network using PL Rating™ and AMS360® can now quote life insurance instantly, while simultaneously quoting property and casualty policies – ultimately enabling users to incorporate a crucial new element into their business.
With BackNine's Quote & Apply integration, agents can now view life insurance rates within PL Rating and AMS360 and simply click-through to complete a pre-filled application. The setup is simple, and the integration is complimentary for all Vertafore users.
Join us on Tuesday, October 25th at 9:30AM PST for our intro webinar to learn how to utilize this integration to improve your life insurance sales. Click here to register.
"Through our partner ecosystem, the Orange Partner Program, Vertafore enables best-in-class InsurTech solution providers like BackNine to integrate with our solutions using our open APIs to give our customers more choices to meet their business needs," said Doug Mohr, vice president of industry relations and partnerships at Vertafore. "This latest integration brings Quote & Apply to the desktop of every PL Rating and AMS360 user so they can easily quote and write life insurance policies. The ease of use in which they provide their solution to independent agents enables P&C agents to easily write life insurance and provide quotes in real time in a similar fashion as Vertafore's own industry-leading technology like PL Rating."
Vertafore currently offers many integration opportunities through its Orange Partner Program, of which Quote & Apply currently stands as the only life insurance sales software.
"We are thrilled to fill the important role of Vertafore's new life insurance general agency for both incoming and existing clients," said Mark Tattersall, CEO of Quote & Apply. "BackNine has spent the past 20 years solving many industry pain points, and we are excited to share our platform with Vertafore's remarkable network."
For more information on the Vertafore and Quote & Apply integration, please visit this link.
About Quote & Apply
Quote & Apply was created to better serve property and casualty industry professionals across the U.S. through its intuitive, user-friendly, e-application and quoting software and 24/7 policy selling capabilities. Intended to optimize sales for anyone selling life insurance––P&C agents, financial advisors, wealth managers, mortgage brokers, and beyond––Quote & Apply is as imperative for policy sellers as it is for consumers, alike, making what was once a cumbersome process of life insurance quoting into one that is highly efficient and attainable. It's the essential tool the insurance industry was waiting for, and currently offers over 50 carriers and counting. In addition, agents can also utilize a full suite back office support system (BOSS) for case management, exam scheduling, APS retrieval, and more. See why Quote & Apply was featured in Forbes for "disrupting the insurance industry" and head to back9ins.com/vf for more information on the Vertafore integration.
About Vertafore
As North America's InsurTech leader for more than 50 years, Vertafore is modernizing and simplifying the insurance life cycle so that our customers can focus on what matters most. Vertafore's solutions provide end-to-end connectivity across the distribution channel, improve the client and agent experience, unlock the power of data, and streamline essential workflows to drive efficiency, productivity, and profitability for independent agencies, MGAs and carriers.
©2022 Vertafore and the Vertafore logo are registered trademarks of Vertafore. All rights reserved. All other trademarks are the property of their respective owners