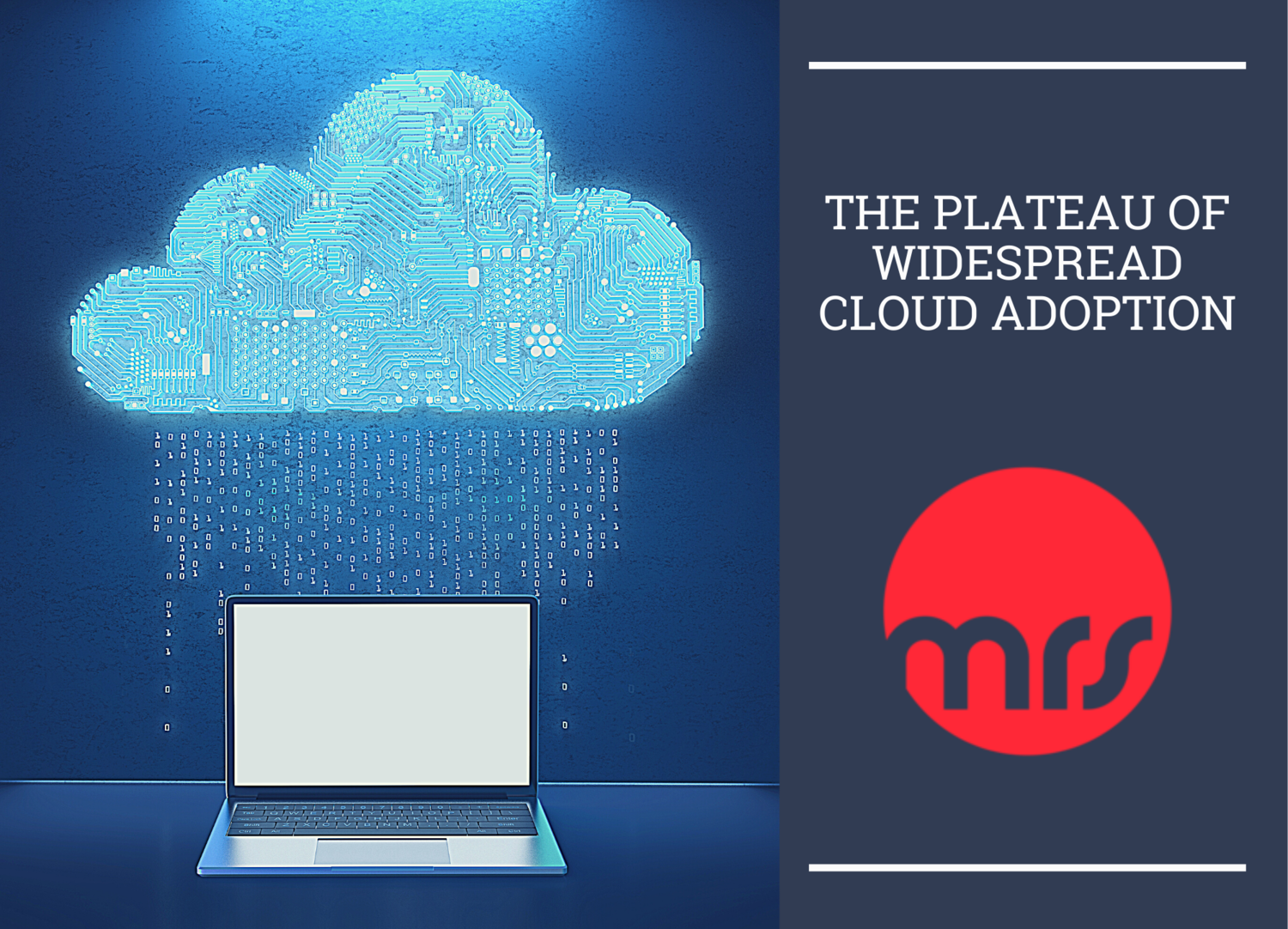 The Plateau Of Widespread Cloud Adoption
16 July 2021
Sometimes change occurs so subtly and incrementally that it goes almost unnoticed. Twenty years ago, this happened to American consumers with cellphones and the internet. There was already a fledgling cellular network in place for first generation car-phones. And Americans already had home computers, though most of them were limited to word-processing and gaming.
Once the cellphones left the cars, and once the computers could be connected remotely it became clear that refusing to embrace the new changes would leave individuals and businesses behind. Constant connection and communication would run circles around the old ways; the choice was to embrace the new technologies or be left in the dust. By then, individuals and business owners noticed – usually through the lens of, "Out of nowhere I have two new bills each month!"
Cloud-based computing is the modern age's subtle, yet undeniable revolution. Migration to a cloud-based world didn't happen overnight; some would say it is what the internet was always designed to do: everything connected with constant access, automated backups, and guaranteed security. Much like the changes from twenty years ago, refusing to adapt is no longer a viable option. The kicker is that unlike new cellphone and internet bills, this technological upgrade saves everyone money. Businesses spend less on hardware, less on maintenance and security, and less on planned obsolescence. No more buying virtual storage with extra space to accommodate the needs of tomorrow. No more staff resources dedicated to maintaining and protecting vast on-site storage networks.
The trend of universal cloud adoption
Flexera is a global IT firm that has been measuring and publishing an annual report on worldwide cloud-use and trends for the past ten years, with each year showing steady increases over the previous. Their latest report shows that last year featured a marked increase in cloud-use; nearly all surveyed enterprises had migrated to the cloud. The plateau of universal acceptance is near; now the increases are in percentage of cloud-based business and bandwidth. Companies are devoting more resources toward cloud-based applications and initiatives with each passing moment.
The Flexera 2021 State of the Cloud Report offers a concise explanation as to why the wholesale change has occurred: "Organizations are moving to the cloud because of its scalability, economy and reach, and are using a variety of metrics to measure the resulting business value of cloud. The many advantages delivered by the cloud have proven to be especially valuable as organizations adapted over the past year to meet the rapidly evolving needs presented by the COVID-19 pandemic's impact on business."
Impacts to the world of insurance
Like every other industry, life and annuity insurance offerings have changed dramatically due to cloud capability. Constant, secure access to cloud-based data sets has transformed the industry from an apply-and-wait approach to instant decisions offered to consumers as the status quo.
Management Research Services (MRS) represents the high-water mark for the new-era cloud-based SaaS insurance service platforms and eApps. MRS is cloud-hosted on Microsoft Azure, allowing for scalability and stability while ensuring top-level security.
For businesses and providers looking to upgrade their insurance offerings to a cloud-based system, the MRS platform can be customized to each situation with minimal upfront costs and incredibly low maintenance costs. The team at MRS takes pride in their commitment to blue-chip customer service and guaranteed satisfaction. Find out why industry-thought leader Novarica recognized MRS as an established player alongside the most reputable names in the business in their most recent annual report. For information about our rates and product demonstrations, contact the team at MRS today.