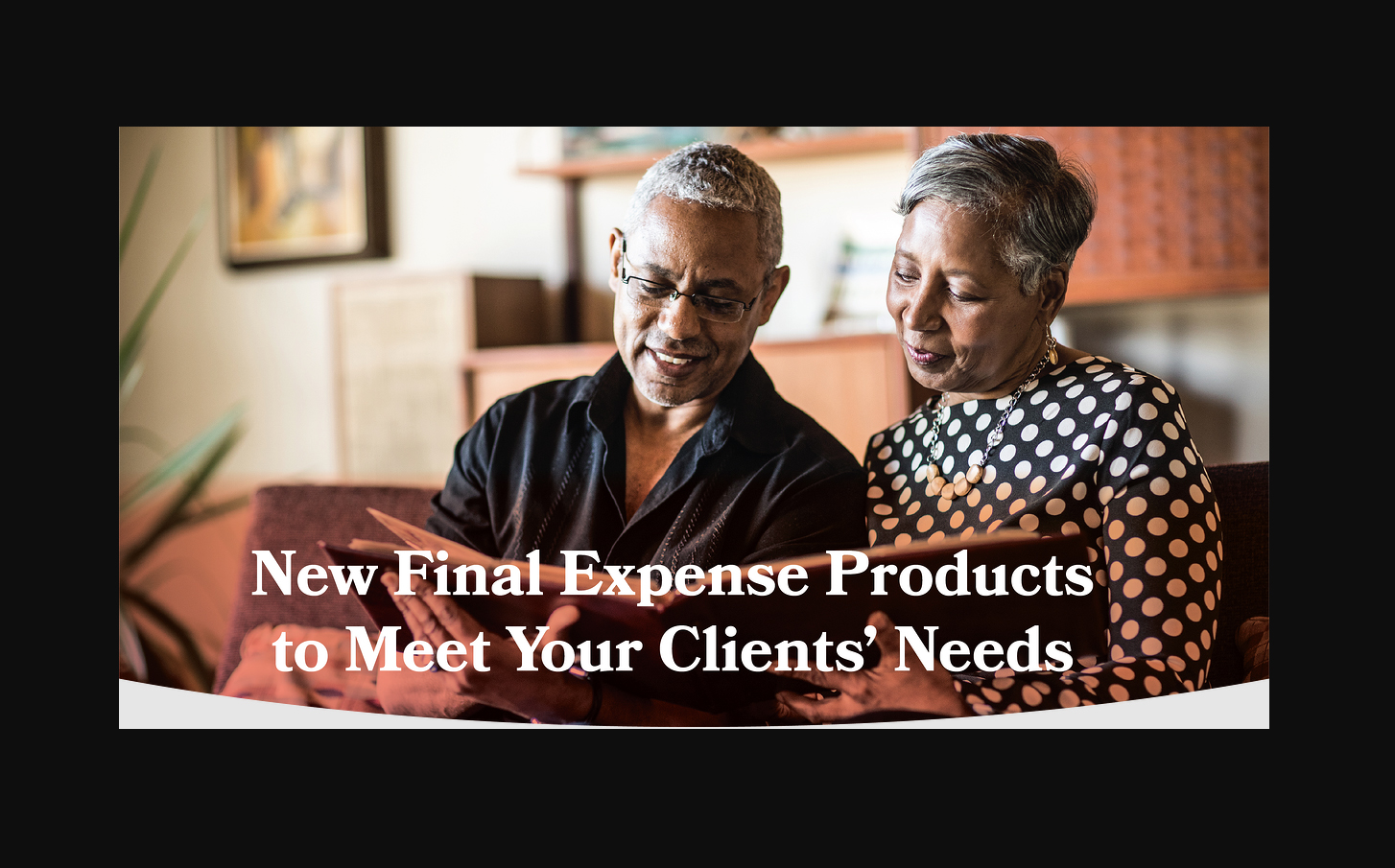 Plum Life's New Final Expense Products to Meet Your Client's Needs
12 January 2023
Our agents have been asking for Final Expense insurance options, and we are excited to announce we have launched two NEW products! By partnering with both Accendo, an Aetna affiliate, and AIG/Corebridge, we can now offer you a suite of products to meet all of your clients' needs.
Our Final Expense products don't require medical exams, offer highly competitive pricing and compensation, and the acceptance process is fast and easy.
Our Final Expense Products
Simplified Issue
Carrier: Accendo insurance Company, an Aetna affiliate
Flexible coverage options up to $50K
Broad qualifying ages 40-89
Cash value flexibility
On Plum Life's 100% digital platform
Guaranteed Issue
Carrier: AIG / Corebridge
Face amounts from $5K to $25K
Guaranteed issue ages 50-80
Required premium payments stop at or before age 90
Access through Plum Life
Succeed in Selling our New Final Expense products
---

Succeed in Selling Our New Final Expense Products Webinar
We will explore the basics of our new Simplified Issue Final Expense product from Accendo®, and our new Guaranteed Issue Final Expense product from AIG®. Including best practices, how to assess your client's needs, explain the policy options, and close the sale. Whether you are an experienced insurance agent or new to the field, this webinar will provide valuable information on how to successfully sell Final Expense insurance to your clients.
Date: Thursday, January 12 @ 2:00 PM EST
.
---