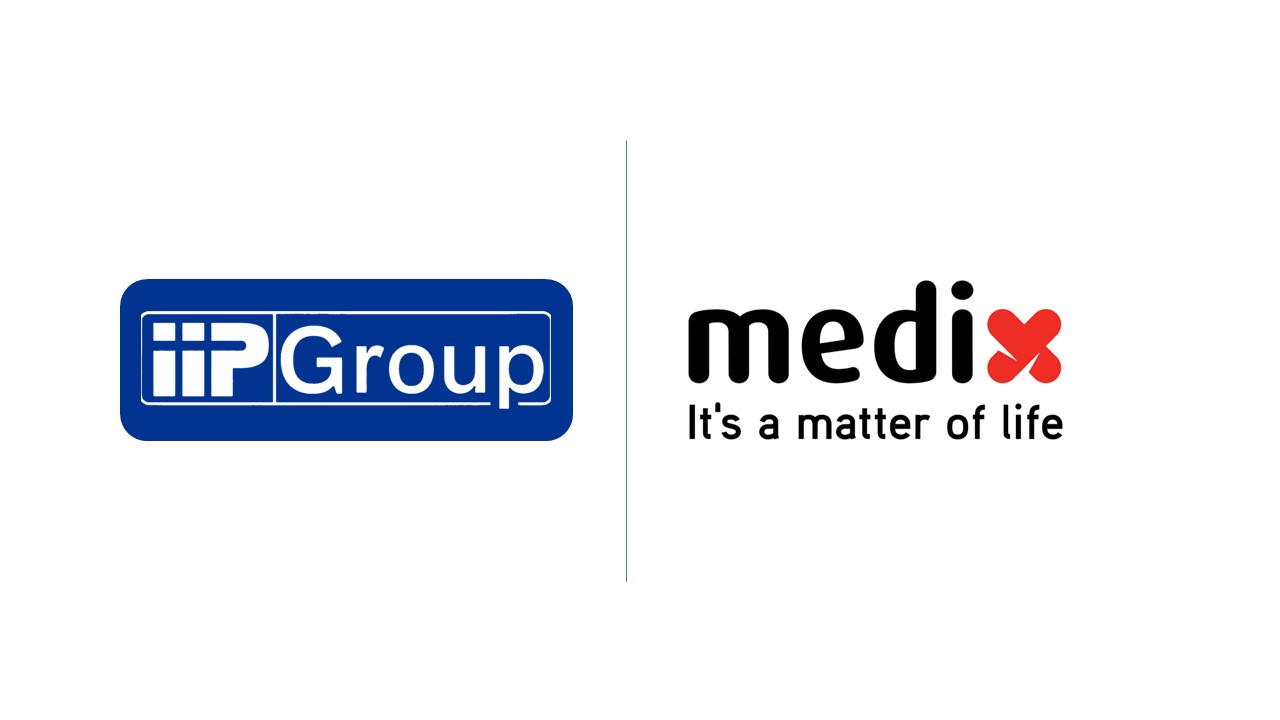 IIP Group Holdings, Inc. and Medix Global Launch 24by7Health, an End-to-End Premium Healthcare App, in the USA
By IIP Group - 18 September 2023
IIP Group Holdings, in a strategic partnership with Medix Global, has revamped its healthcare bundle 24by7Health.com as a mobile-first Smart App. The app provides users access to leading health and wellness solutions that deliver health-related services, better medical information, and a seamless experience to members 24 hours a day, seven days a week.
NEW YORK, Sept. 18, 2023 — IIP Group Holdings, Inc. and Medix Global are launching the 2.0 version of 24by7Health.com in the USA, offering members an end-to-end digital and remote care program combined with a wellbeing and financial protection solution powered by a host of world-class financial and wellness service providers.
When it comes to health, consumers often feel overwhelmed and confused about the options available. With the 24by7Health app, members are empowered to make informed decisions about their health, improve their wellbeing, reduce and manage their health risks, and feel supported when dealing with a serious medical condition.
The full suite of health and wellness services includes:
Medical prevention & early diagnostics
Mental health assessments
Cancer management & navigation
Cancer rehabilitation
Fitness & wellness content
Financial wellbeing protection & support
---
The 24by7Health app empowers users to make informed decisions about their health and improve their well-being.
---
One of the main challenges in healthcare is the lack of access to personalized, continuous, quality care and a holistic, multidisciplinary approach towards patients and their specific needs. Patients are often forced to make difficult decisions while not always being equipped with the information, tools, and support they deserve.
It is estimated there were 1.9 million new cancer cases in 2022 with 600,000 deaths in the US alone. Getting the right care is not always accessible or affordable, and this is where 24by7Health can help. With an estimated 10-20% of cancer patients being misdiagnosed, it is time for a new approach to cancer management and healthcare overall.
Bill Tyson, IIP Group Holdings' CMO and Managing Partner, said: "We are delivering a rich customer experience that fosters wellness and provides access to a broad range of high-quality healthcare services. We want our customers to use our services daily, not just when a medical need arises, yet know that when a medical need does arise, they are not alone and will be supported by some of the best services available."
Sigal Atzmon, Medix Global's Founder and Chief Executive Officer, said: "We are delighted to bring this full end-to-end health and financial wellbeing solution to consumers. There is nothing like it in the market, and with our partners we can now bring a solution that enables associations and members across the nation to access this package of health and protection benefits, delivering better health and peace of mind. Members can better understand both their health and financial wellbeing, speak to their dedicated doctor and nurse to develop and implement personalized health plans, enjoy a complete range of lifestyle, wellness, and exercise programs, and if a member has cancer, they will have access to the world's leading specialists to ensure they get the best recommendations, support, and outcomes."
While enrollment can occur directly and voluntarily by consumers, 24by7Health's main source of distribution is through sponsoring organizations and value-added distributors.
The 24by7Health app is available in the App Store or Google Play via the Medix app.
For more information:
Bill Tyson, btyson@iipgrp.com
Jenna Watson, jennaw@medix-global.com
About IIP Group Holdings, Inc
Insurance Innovation Partners Group (IIP Group) is revolutionizing insurance and redefining the customer experience. IIP integrates best-in-class technology into every project, creates distinct points of differentiation, and focuses on maximizing the value exchange between insurers, distributors, and consumers. It's a win-win-win for all parties.
www.iipgroup.com
About Medix Global
Medix was founded in 2006 with a mission to improve the accessibility, implementation, and sustainability of quality healthcare and has since expanded to serve millions of customers across 90+ countries, with support from 300+ in-house doctors and nurses and a global quality accredited network of 4,500+ world leading specialists and 2,000+ hospitals. Medix is a shared value company bringing the best of science and technology to people and making a real difference in their lives.
www.medix-global.com