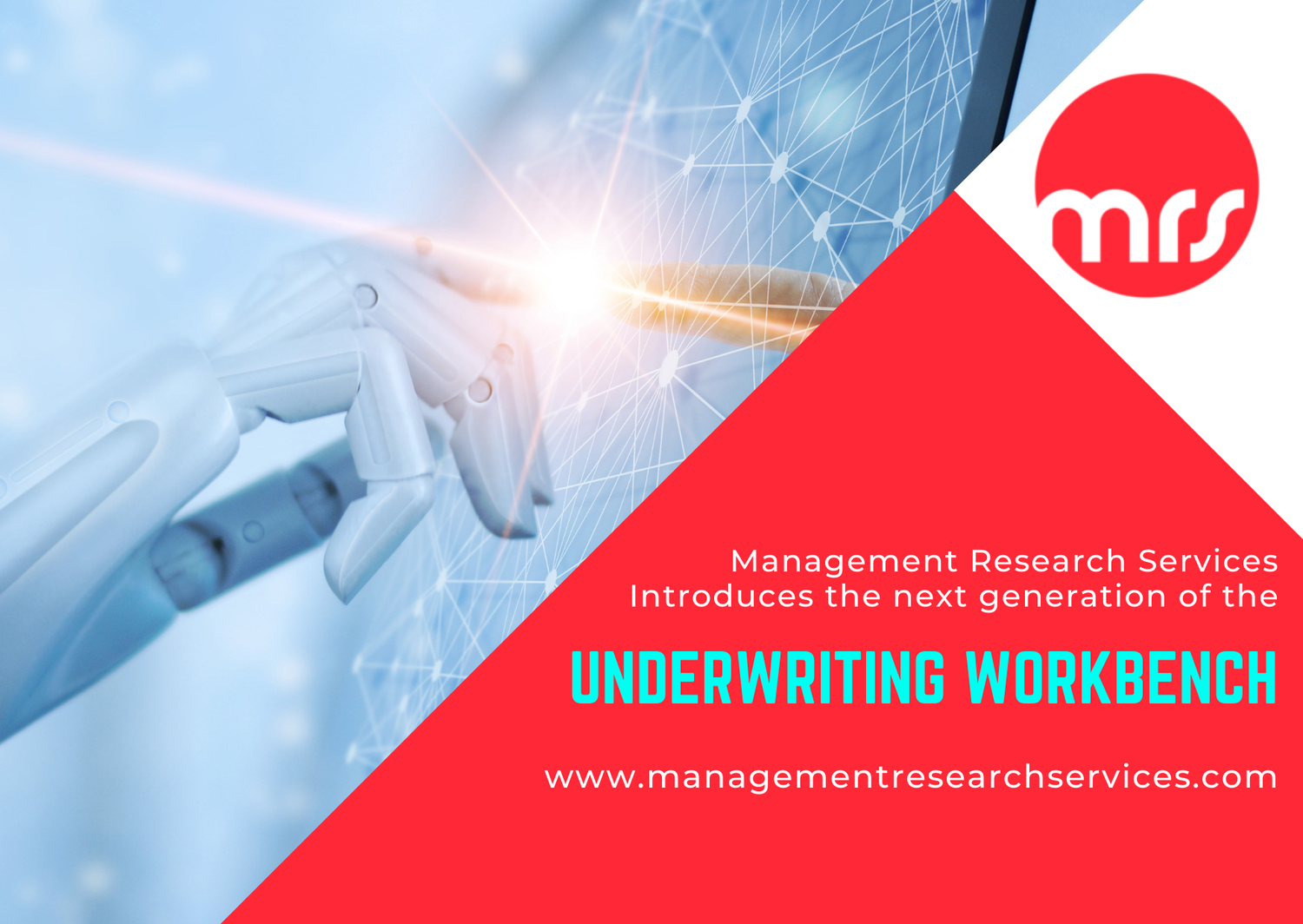 MRS Introduces The Next Generation of The Underwriter's Workbench
By - 18 August 2022
MILWAUKEE – August 17, 2022 – Management Research Services, Inc. (MRS) has developed a next generation, dynamic configurable Underwriter's Workbench. The new Workbench is a comprehensive solution that will streamline processes, distribute work, access digitized documents, and bring in data streams to analyze, organize and prioritize cases.
 The Underwriter's Workbench includes:
     Automation to best suit needs

    Newly designed interface to allow for efficient workflows that provide necessary tools to assist all employees in the system

     Quick actions which surface operational data to identify bottlenecks

     Underwriters can order and review evidence to make informed decisions in fewer steps with less delay

   SaaS model enables customers to create new products or edit existing

     Multi-channel data allows for different user experiences for all stakeholders

   Customized queues via the MRS No-Code configurations

   Real time data connects to any third-party data source

    Post issue audit to optimize your underwriting engines and programs
Matt Whitton, MRS Director of Product, says "The underwriting capabilities we are adding with our Configurable Workbench are an excellent complement to our existing automated decisioning tools. We look forward to serving underwriters in their daily work and learning from them to further optimize our platform."
MRS specializes in customized technology and service solutions that help streamline our client's products. By creating this new Workbench, we can now help coach and guide companies to be even more successful. Having a one-stop guide in place allows for peace of mind as well as better workflow processes.
At MRS, we help clients transform change into a competitive advantage. MRS provides a high-end technology product to the life, health, and annuity insurance industries. In today's world where "the only thing constant is change," that original vision has been expanded to include more services and technology capabilities designed to help clients adapt quickly and in a cost-effective way. MRS has invested heavily in our technology platform to create a foundation for the next revolution in life insurance. MRS's No-Code platform gives you all the tools needed to build a highly secure, complex application that efficiently collects voice and electronic data without writing a single line of code. The result is a vastly reduced time to market with no initial or ongoing maintenance costs making the total cost of ownership substantially lower than status quo solutions. Our platform's ability to support powerful reflexive logic makes the MRS rules engine extremely efficient in collecting all information needed to make a point-of-sale decision. The capabilities and flexibility of our platform allow customers to use the MRS technology platform as their single solution or as a tool to support and enhance current technology solutions they already have in place. Please visit us at www.managementresearchservices.com or contact us by email at sales@mrsreps.com to learn more.