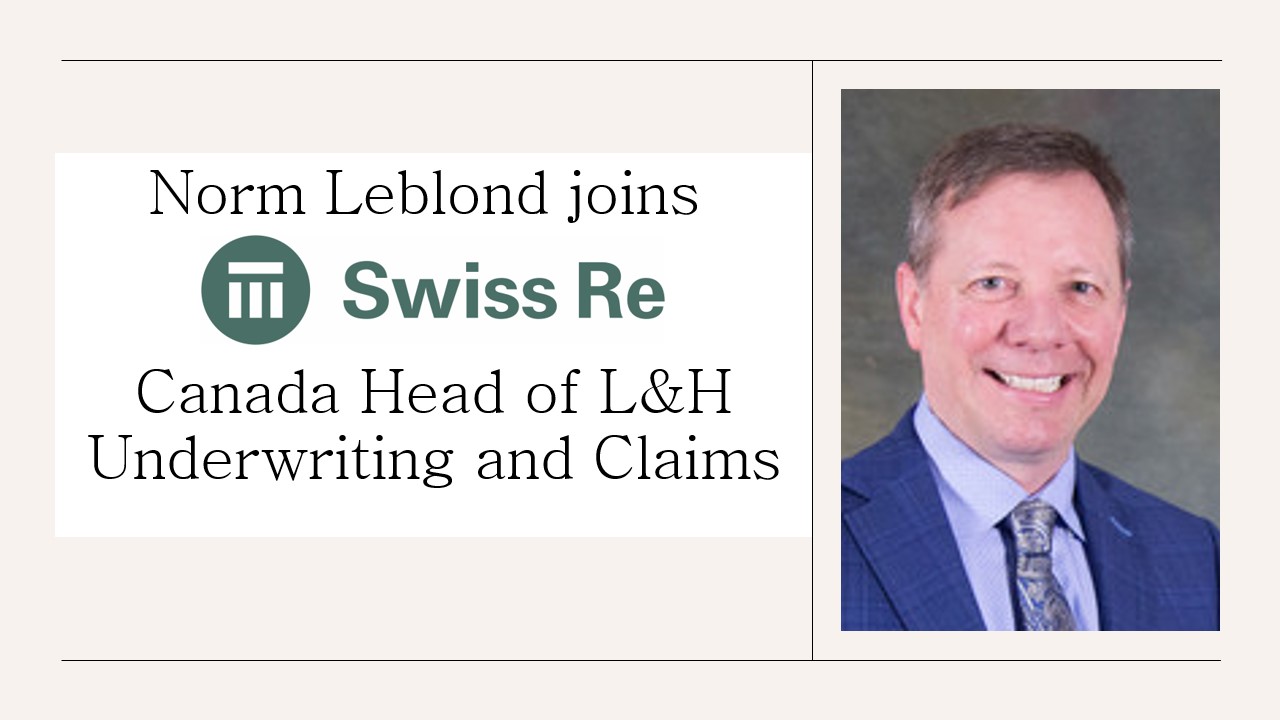 Norm Leblond joins Swiss Re Canada Head of L&H Underwriting and Claims
By Swiss Re - 14 September 2023
Swiss Re Canada is pleased to announce the appointment of Norm Leblond to the role of Senior Vice President, Head of L&H Underwriting and Claims. With more than 30-years' experience, Norm brings a wealth of expertise and a track record of driving progress and growth.
Norm joins Swiss Re Canada from Sun Life Canada where he most recently served as Chief Underwriter and Claims Risk Officer. In this role he was responsible for developing the underwriting and claims data analytics strategy, leading transformation initiatives to increase business growth and profitability, and overseeing Underwriting, Claims and Medical Risk operating guidelines.
Prior to Sun Life Canada, Norm was with Swiss Re between 2014 and 2019, heading Life & Health Underwriting for Swiss Re Canada. While in this position Norm managed the Life & Health Underwriting function for Canada and the English Caribbean, leading and mentoring a team of underwriters and support staff.
Norm began his career at Sun Life Financial in 1995 where he served in various roles including, Director Technical Underwriting, Technical Underwriting Manager and Underwriting Manager.
"We are delighted that Norm is returning to Swiss Re," said Jolee Crosby, CEO Reinsurance Canada and English Caribbean, Swiss Re. "With the evolving insurance landscape and consumer needs, it's crucial to have an individual in this key role who not only possesses strong technical acumen but also the ability to evolve our service proposition to meet the needs of our clients."
Throughout his career, Norm has sought to promote engagement and collaboration to advance the underwriting community, which is evident through his years of service to Association of Home Office Underwriters (AHOU), Academy of Life Underwriting (ALU) and Canadian Institute of Underwriters (CIU).  In 2019, Norm was an inductee into the AHOU Hall of Fame.